Embassy Gardens
The AmCap Re Greater London Fund is pleased to announce the completion of a new block deal for units in one of London's most prestigious developments.
The deal is for twelve (12) newly completed residential units in the Legacy Buildings of Embassy Gardens, being the centrepiece of the Nine Elms redevelopment scheme in Battersea. The project was built as a JV between EcoWorld and Ballymore, with the Legacy units designed by Luis Bustamante. The development surrounds the US Embassy near the river and its amenities include two gyms, a spa, offices and board rooms, an events room, a cinema, an indoor pool and the infamous sky pool. Embassy Gardens is a five minute walk from the new Nine Elms underground station, 10 minutes to Vauxhall Station and will eventually benefit from the Nine Elms footbridge, bringing Chelsea and the King's road even closer.
This deal represents a great Private Rental Sector opportunity and extends our foothold in the Prime Central London market.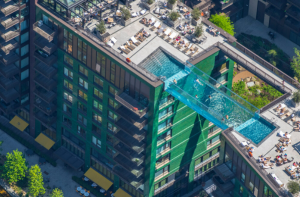 Skypool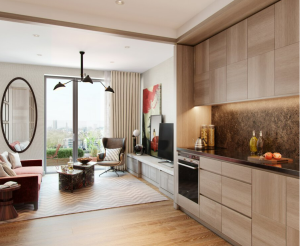 Interior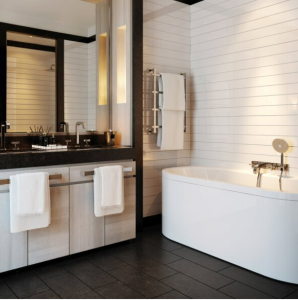 Bathroom interior