team
dedicated, experienced
and reliable

management team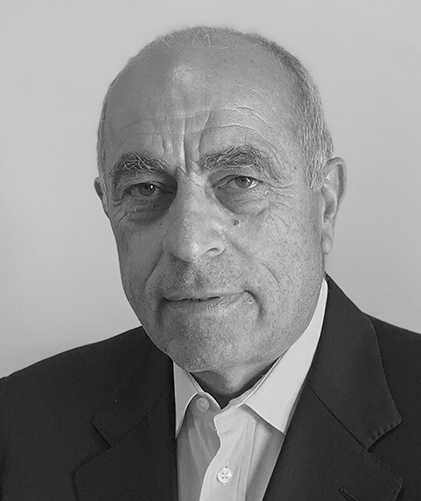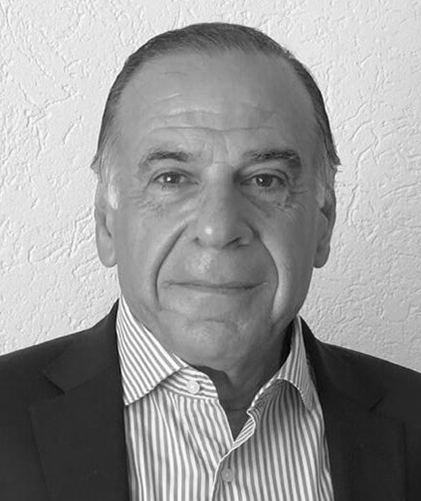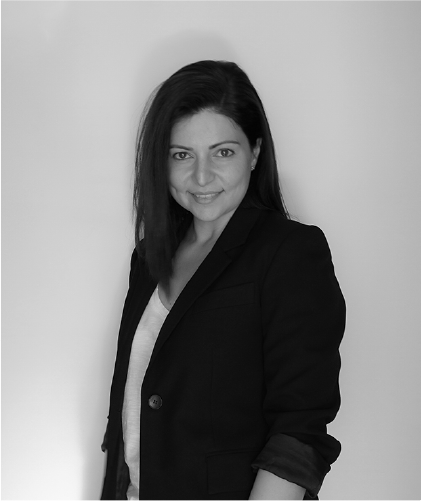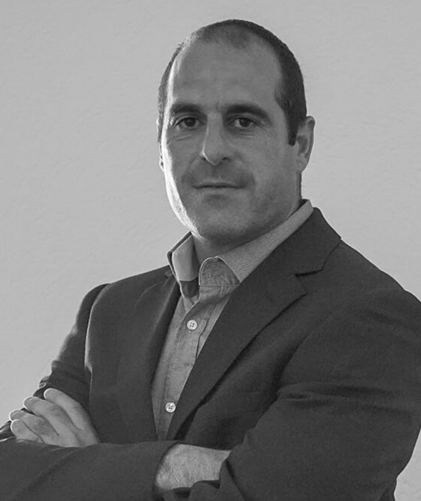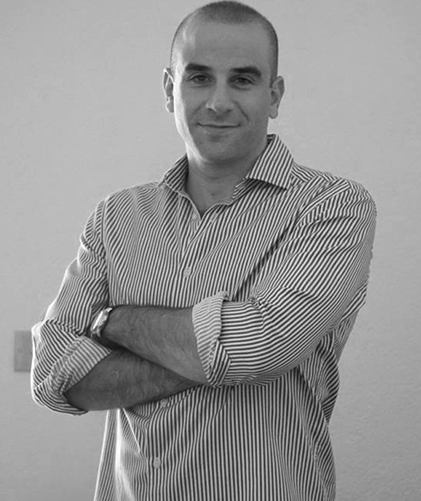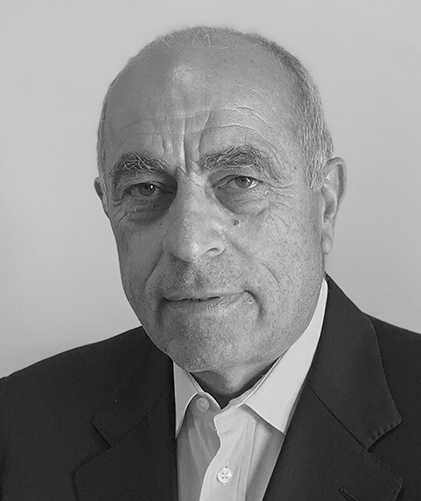 Chief Executive Officer
tassos televantides
A Fellow member of the
Association of Chartered Certified
Accountants and a retired Senior
Partner of PwC in Cyprus
Tassos is a Fellow member of the Association of Chartered Certified Accountant. In 1983 he was admitted to partnership with PricewaterhouseCoopers in Cyprus, in charge of the company's Limassol office, and he retired in 2008 as Deputy Managing Partner. From 1 October 2008 to 31 March 2016, he has been the Chief Executive of CypcoDirect Ltd. Since 2008 he co-managed a portfolio of real estate investments in London, with a leveraged value in excess of £100m. Most of this portfolio has now been absorbed by the AmCap AIF V.C.I.C. PLC Fund.
Over the years, Tassos has held a number of corporate/public body positions, such as member of the Board of ICPAC, treasurer of Limassol Chamber of Commerce and Industry, Member of the Human Capital Steering Group of PricewaterhouseCoopers Europe and Chairman of the Projects Committee of the Limassol Bishopric. Moreover, he has served as president of the Round Table Cyprus, President of RC of Limassol, Assistant Governor of Rotary District and Member of the Board of the Red Cross.
Today, Tassos serves as director in various corporations such as Frigstad Engineering Limited, a Norwegian oil rig building group, Ros Agro Plc, Pharmascience International Limited, Astroshne Ltd, Rayglow Limited, Pearlgreen Limited, Severtar Limited as well as in various companies under the Advent Group.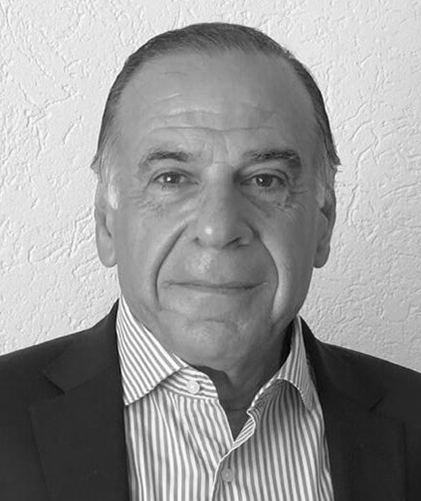 Managing Director
victor papadopoulos
An experienced senior banking
executive and a founding member
of the London Forfaiting Company
PLC
Victor is an experienced senior banking executive and a founding member of the London Forfaiting Company PLC.
In 2008, he co-founded a UK real estate investment group which currently manages assets with a leveraged value in excess of £100m. Most of this portfolio has now been absorbed by the AmCap AIF V.C.I.C. PLC Fund. He has extensive experience in the area of finance and investment and has held various senior positions with financial institutions both in Cyprus and the UK. Victor served on the board of London Forfaiting Company PLC and as Chairman and Chief Executive of London Forfaiting Asia Limited, spearheading the group's trade finance and capital markets operations in Eastern Europe, India and the Far East.
Before working with London Forfaiting, Victor was an executive at the Hungarian International Bank in London and assisted in the growth of its commercial and trade finance division. He began his banking career with the international division of National Westminster Bank Plc in London.
Today, Victor serves as a director on the board of several global corporations including various companies within Advent International private equity group, Southside and City Developments Limited and Metdist Limited and has until recently served on the board of Laing O'Rourke Corporation. He has previously held positions on the board of Upcroft Limited (Severstal Group), J&T Financial Services Limited, Isis Viking Limited and ICFI Cyprus (CySEC regulated member of the Interros group).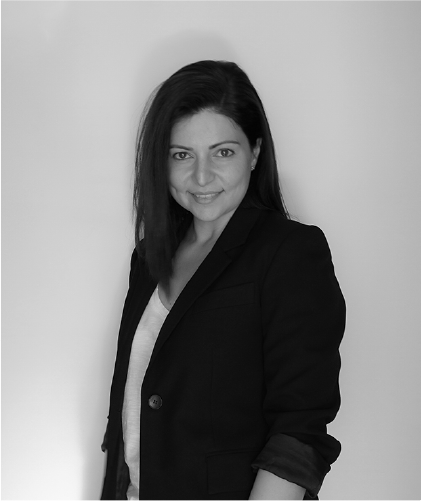 Head of Portfolio Management
yanna loizou
An investment and finance
specialist with over 14 years of
experience with investments
across the UK, Europe and the
Emerging Markets
Yanna began her career at PwC in 2006, where she held positions in Assurance, International Tax, and Investment Management, in Cyprus and London.
In 2016, Yanna left PwC and founded her own investment consulting business in London – Lambda Capital, advising clients on direct investments in the Real Estate, Infrastructure and Pharma spaces in EMEA, Russia and India, while also managing a small UK real estate portfolio with unleveraged value of £6mil. In addition to Lambda Capital, between 2018 and 2019, Yanna served as the Portfolio Growth and Finance Director of Mustard Seed Impact Ltd, a venture capital firm in London, specializing in earlystage, tech-enabled, impact investments.
She is a qualified chartered accountant and holds the Investment Management Certificate (IMC). She also holds a BSc in Economics and has passed levels 1 and 2 of the CFA Program. Yanna acts as mentor and coach to a number of female Financiers and Investment Professionals in London. She is a member of the UK's Women in Banking and Finance Organisation and an active supporter of the UK's Business Angels Association. She is also a member of London's Level 20 – an NGO dedicated at promoting gender balance in the Private Equity industry in the UK and Europe.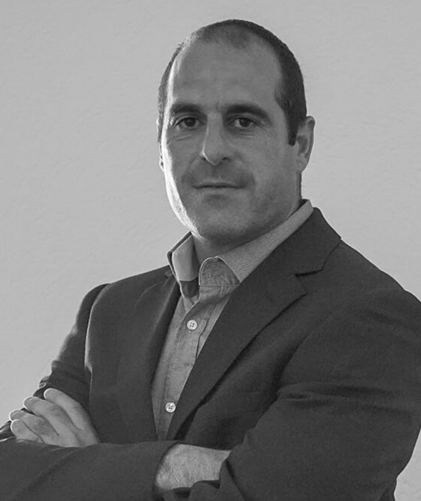 Head of Risk Management
yiannis televantides
A risk and operations specialist
with over 24 years of experience in
managing large scale projects
Yiannis began his career in the international trade finance industry in 1996, having worked as a trader at London Forfaiting Company Ltd and TFI Ltd, where he was trading syndicated loans and tradefinance instruments. In 2002 he joined PwC in Cyprus.
As Director of Operations, he led PwC's operations for over 10 years. Areas under his direct control included Real Estate Strategy and Management – dealing with the company's real estate portfolio and Procurement and Logistics; with Technology, Transformation and Change added in the later part of his career. He was also responsible for the Risk Management of PwC, being the
company's Data Security Officer and having responsibility for Health and Safety Strategies. Finally, Yiannis was responsible for driving the Technology and Transformation teams to ensure
the fast implementation and adoption of the Global Digitization Strategy.
He obtained a B.Sc. (Hons) in Maritime Business and Maritime Law from the University of Plymouth and has recently acquired a certificate from the Business Continuity Institute (BCI), a certifying body that trains new business continuity professionals.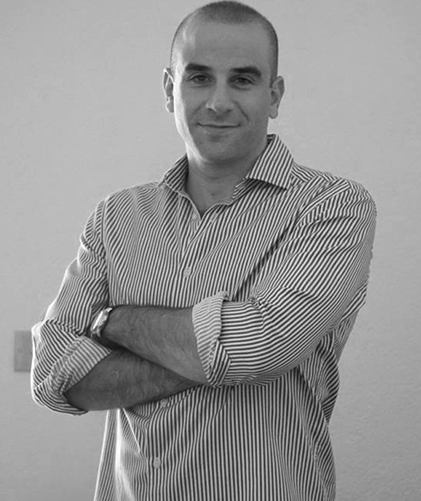 General Counsel
nicholas papadopoulos
A finance law specialist with over
10 years of experience at a leading
global law firm
Prior to joining AmCap, Nicholas was a Senior Associate with Norton Rose Fulbright LLP, London, and specialised in asset finance transactions including financings, loan portfolio transfers and restructurings, representing banks, investment companies and ship- owners. He also has experience in project finance, having advised on some of the largest infrastructure projects in the LNG and LPG sectors. In addition to his experience with Norton Rose Fulbright LLP, Nicholas has worked in trade finance at HSBC and with a number of other leading law firms, including Slaughter and May and Ashurst.
Nicholas is a Solicitor qualified in England and Wales. He completed his Graduate Diploma in Law and his Legal Practice Course with distinction. He obtained a first-class BA (Hons) degree in History at the University of Manchester.

non-executive directors-AIFM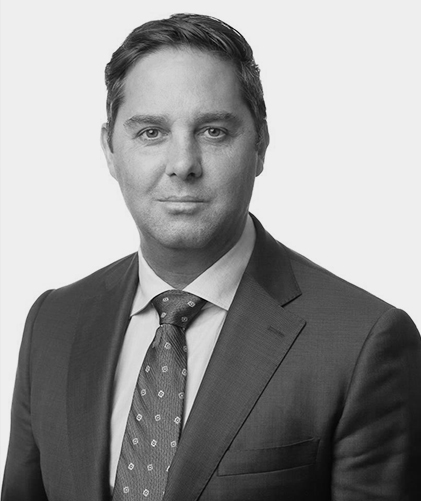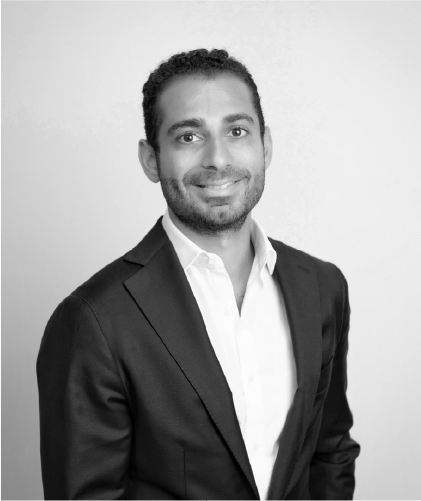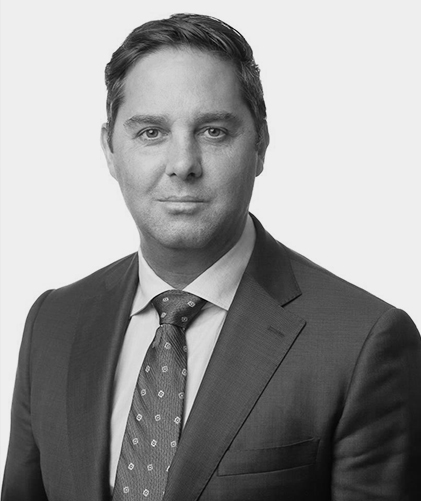 Non-Executive Director
john sergides
A senior banking executive,
currently serving as the CEO of
MUFG Investor Services, who
also holds Non-Executive Director
positions on the Boards of a
number of Fund Managers.
John is the Chief Executive Officer for MUFG Investor Services where he is responsible for the day to day running of the business focusing on MUFG's strategic growth plan, building a strong organization with exceptional service to clients. Working closely with the executive team to deliver on the company's financial, cultural and client commitments, John's reporting lines oversee Strategy, Operations, HR and the firms Sales, Product and Marketing functions.
Formerly the Deputy CEO and Head of Business Development for MUFG Investor Services, John brings a wealth of experience from a range of roles in the investment management industry. Prior to
joining MUFG John worked at institutions such as Deutsche Bank and JP Morgan. During his tenure in the industry John has been responsible for taking underperforming sales and relationship management teams and developing them into profitable groups within organizations. Earlier, he worked as a senior trader for the HSBC Group. Prior to this, he worked for Barclays Capital in both London and Tokyo.
John also holds several Non-Executive Director positions including Arkadia Asset Management based in Zurich and has previously held a position on the board of a European provider of healthcare services. John is also on the Board of Innovation for Rutgers university in the US.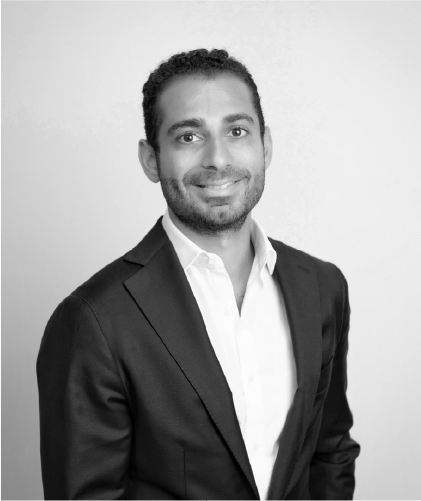 Non-Executive Director
paul nearchou
A private equity executive,
specialising in real estate
investments in Europe
Paul is a Director at Deutsche Finance International, a real estate focused private equity group with over €2bn of assets under management. He has over 1.1bn € of transactional experience across multiple sectors in the UK, Ireland, Netherlands and Nordics.
Prior to joining the firm, he was an associate in the investment team at Patron Capital, focusing on the origination, execution and asset management of opportunistic/value-add asset-backed investments across Europe. He began his career as an analyst at Goldman Sachs in London.
He holds a first-class Bachelor of Economics degree from the University of Nottingham and achieved a distinction in his Postgraduate degree in Real Estate Economics and Finance from the London School of Economics.

non-executive directors-AIF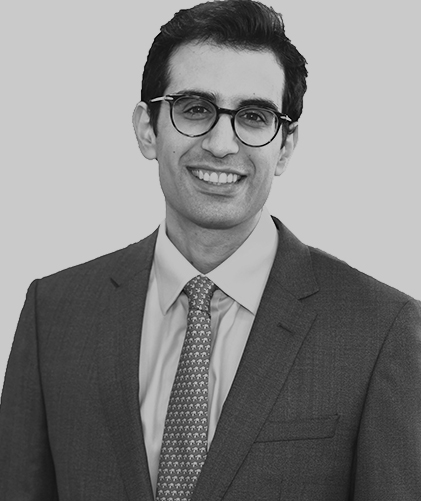 Non-Executive Director
harry pantelides
A senior realtor with over 18 years
of experience with the Greater
London real estate market
Harry is a UK licensed realtor having over 18 years of experience, specialising in residential and commercial properties in the Greater London area. He has been running his own real estate practice since 2001, dealing with real estate sales, lettings and property management, as well as with development and conversions.
Harry obtained his B.Sc. (Hons) in computer networking from the North London University, United Kingdom. He is a Member of the Association of Real estate Agents (MARLA), a Member of the National
Association of Estate Agents (MNAEA), and a member of the National Federation of Property Professionals (NFOPP).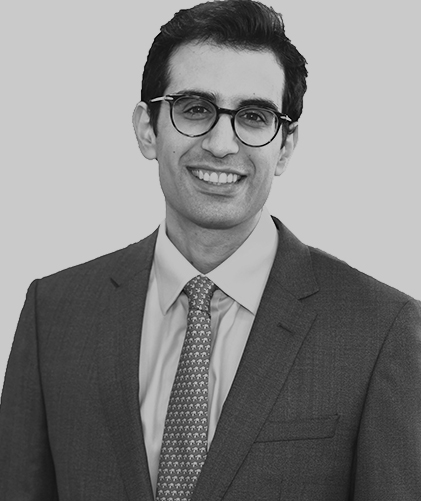 Non-Executive Director
dimitris pantermalis
A finance specialist with over 8
years of experience in transaction
services with the Big 4
Dimitris currently serves as a manager at Deloitte UK, dealing with alternative capital solutions. Prior to joining this department, Dimitris worked in banking and capital markets, working with high profile banks such as the Lloyds Banking Group and HSBC.
Previously, he worked as a senior associate at the financial services audit department of PwC Cyprus.
He obtained his degree in BSc MORSE from the University of Warwick and continued his postgraduate studies in MSc Risk Management and Financial Engineering at Imperial College, London. He is a qualified chartered accountant (ACA) as well as a CFA charterholder.